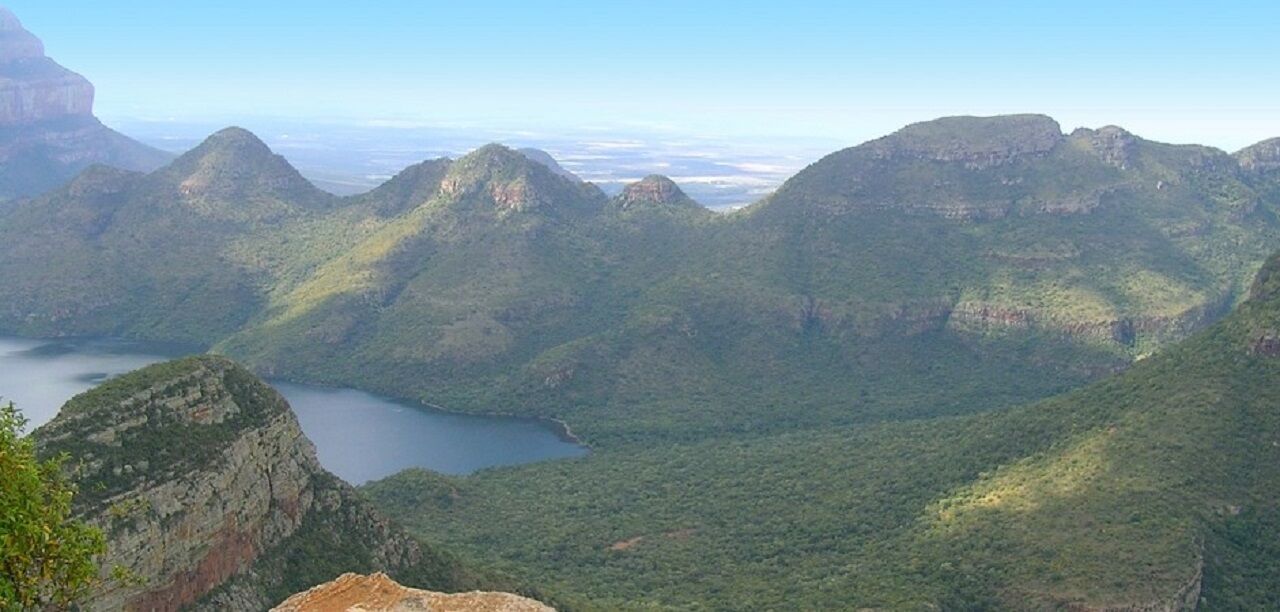 *This 2-Day Panorama Route Tour – Africa's 'Grand Canyon' – Add on to your Mmilo Tours Kruger Park safari has been designed as an Add-on to a Kruger National Park safari that has been booked through Mmilo Tours*
Panorama Route
This is a world-renowned dramatically scenic northern Drakensberg escarpment route close to the Kruger National Park. It includes such sights as God's Window, Bourke's Luck Potholes, several beautiful waterfalls including the Mac Mac, Lisbon, and Sabie Falls.
One of its main highlights is Blyde River Canyon the third deepest in the world after the Grand Canyon and the Fish River Canyon, and is the deepest of all green canyons (not in a desert) in the world. We sometimes if time allows visiting Pilgrims Rest, an old 19th-century gold-mining town preserved in its entirety. The cemetery at Pilgrims Rest and the headstone inscriptions make interesting reading and it is beautifully situated looking over the town.
We also go through one of the highest towns in South Africa, Dullstroom ( if proceeding from Johannesburg) at over 2000 metres, which regularly has snow and heavy frost in winter and cross the Long Tom Pass where the road descends a winding route from 2000 metres to below 400 at Hazyview where they grow bananas and oranges. The Long Tom Pass is named after the cannons manufactured by Le Creuset in 19th century France, the very latest in long-distance shelling weaponry of the day with which the Boers bombarded the advancing British, and of which one remaining stands beneath the summit of the pass.
The best way to see the Panorama Route is to do the stayover for a one-night tour in the misty town of Graskop, getting to your lodge in the Kruger the next day. Or vice versa after your safari in Kruger going back to Johannesburg. Please read the description of an overnight trip. We usually use the following tried and trusted accommodations.Graskop Hotel, Sabie Guest Lodge ( 3 stars), Dar Amane, Westlodge ( 4 stars), Flycatcher Castle ( 5 stars)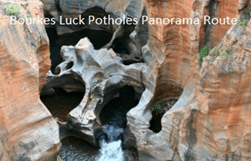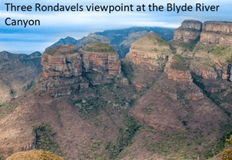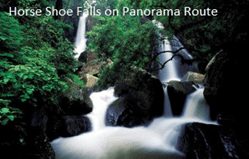 If you want to do this tour in reverse i.e. on your way back to Johannesburg from your safari then we do it in reverse.
We can also fit in the Abel Erasmus Pass and/or Pilgrims Rest Mining Village but this will require early starts on at least one of the days.
From Kruger Lodges, we do the Day Trip up onto the route and back to your lodge. In this scenario, there is not enough time to cover all the above but most of the important highlights.
Please request any of the above variations in the Enquiry Form
2023 ZAR8496.00 per person sharing, ZAR13 905.00 for a solo traveler, and ZAR3 240.00 for a child under the age of 12 years old sharing with at least one adult.
(Please mention on the Enquiry Form if you want the other accommodation options, Flycatcher Castle or Westlodge so we can check availability and price for you)