Price 1 Adult
ZAR 3600.00
Price 2 Adults
ZAR 4200.00
Price Per Extra Adult More Than 2
ZAR 1430.00
Our young people energetically present our vibrant cultures in music, dance, dress and cuisine!
You will rarely see the energy displayed by the dancers and singers at Lesedi in the Cradle Of Humankind near Johannesburg!
The team there hailing from the many different language groupings in South Africa demonstrate with skill and consummate ability the colour, harmony and beauty which is a part of African village life. Whether at work or at play, in joy and in sadness, this is expressed always in dance and music. It will touch your soul perhaps a reminder of something missing in our modern way of life. A visit here is a must for anyone wanting a quick education in a most entertaining way about South Africa's many cultures
Here at Lesedi you will be able to witness and gain insight into the fast disappearing traditional way of life of the local people.
The different structures in the villages represent the different social organisations of the various ethnic groups. The young presenters are skilful and often humorous so you will be entertained too! Afterwards you have the option of having a sumptuous meal cooked in the traditional African way.
Please Note: We will deduct ZAR150.00 per person if not having the African Banquet.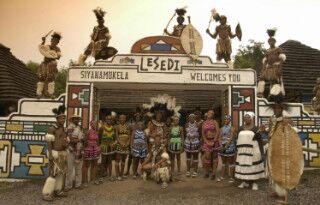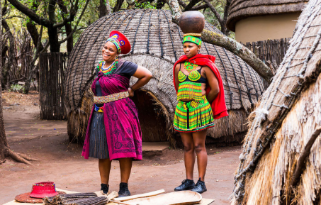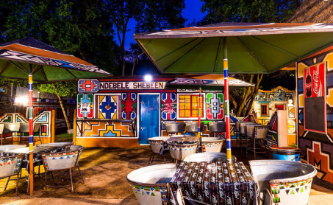 Extended day, combine with one or more of the many regions attractions
Combine with any one of the following: Sterkfontein Caves and Fossil Centre, Maropeng, Elephant Sanctuary, Drive through Magaliesberg Mountains and around Hartebeespoort Dam scenic area. Final price of extended tour will depend on venues chosen as entrance prices vary and standard day tour is 8 hours extra hours will be added at going rate ZAR200.00 per person/hour.
General Information
Pick up and drop back anywhere Johannesburg/Pretoria/Airport
All tours conducted by fully qualified English speaking tour guides in approved vehicles. Other language guides on request
Groups of 4 or larger please contact us for a quotation.
Free Mineral water included at all times.