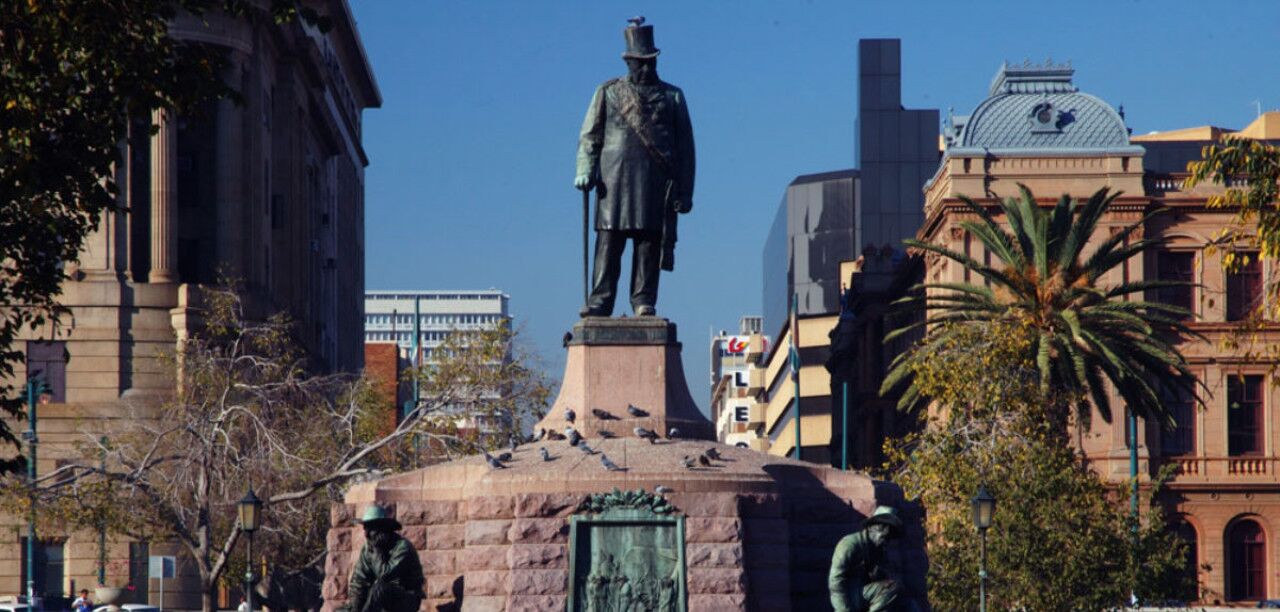 Price 1 Adult
ZAR 3450.00
Price 2 Adults
ZAR 3930.00
Price Per Extra Adult More Than 2
ZAR 1690.00
Description of Tour.
Pretoria is often called the "Jacaranda City"and indeed this is especially true in late spring when the Jacaranda trees bloom into a sea of purple. It is our capital city and steeped in the history of South Africa. It was founded by the Afrikaans settlers, descended from Dutch farmers who arrived in these parts in the "Groot Trek" early in the 19th century from the "Cape" as the capital of the Zuid Afrikaansche Republiek in an attempt to leave British rule. It was named after one of the settlers or "Voortrekker" leaders Andries Pretorius. Pretoria and the surrounding districts of Centurion, Akasia, Soshanguve, Mamelodi, Mabopane and others have been amalgamated into a greater Metropole referred to as Tshwane after a Sepedi chief who ruled here. There is an ongoing legal dispute about dropping the name Pretoria altogether. This has been resisted mainly by local Afrikaans speaking inhabitants whose descendants named it after one of their leaders Andries Pretorius. Counter to this there are those who feel that the capital of the country should have a name significant to the majority of its inhabitants and not a name with European sounding roots. But Afrikaans, although it is derived from 17th century Dutch, is a distinct African language now and so the argument rumbles on…
Because it was built as a capital, some planning went into its layout and because of the pleasant rolling hills where it is situated, it is a much more pleasant city in aspect than its brash, overgrown mining town neighbour Johannesburg which was founded 30 years later. The atmosphere is somewhat more sedate and relaxed, as well as having a milder climate due to a slightly lower altitude and so winter days are more comfortable even in a t-shirt or light jacket. There is no shortage of open spaces and small parks, indeed there is a game reserve, with giraffe and various antelope that reaches to within two kilometres or so of the city centre!
Pretoria is South Africa's administrative capital (Cape Town being the legislative capital where parliament sits) and the east of the city as well as containing some of the wealthier suburbs has a large community of foreign diplomats, giving this part of the city a cosmopolitan and fashionable air.
There are many historic buildings museums and monuments and there is a lot to be learned about South Africa's history and many cultures by visiting them, in particular, the Voortrekker Monument which is far more than a monument and a visit to it explains so much about where South Africa is coming from. It also affords magnificent views of the city.
Full-Day Tour Inclusions
Voortrekker Monument, Church Square (drive-by), Union Buildings (magnificent example of British Colonial architectural arrogance), and then any three of the following: (extra entrance fees to be added if any) The Old Raadsaal, Old Transvaal Museum, Freedom Park (Extra ZAR160.00 per person), African Window Museum, Mapungubwe Artefacts at UP, Premier Diamond Mine (Extra ZAR290.00 per person for the surface tour and ZAR810.00 for underground tour per person), Pretoria Art Museum, Melrose House, Kruger House Museum, Pretoria Botanical Gardens.
(Please let us know if you want to suggest some other attraction/s)
Half-Day Tour (6 hours without lunch): Please contact us for availability and price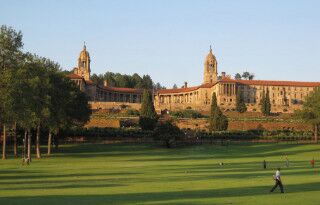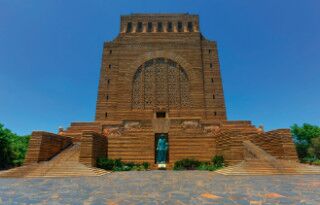 General Information
All tours conducted by fully qualified English speaking tour guides in approved vehicles. Other language guides on request at extra charge.
Pick up and drop back anywhere Pretoria (Johannesburg and OR Tambo airport area ZAR250 per person extra but you can save over ZAR100 and get to Pretoria quicker by catching the Gautrain)
Groups of 4 or larger please contact us for a quotation.
Free Mineral water included at all times.
Please feel free to contact us for any clarification or changes in rates/routes.