Nestled beneath the majestic Drakensberg mountains lies Moholoholo Forest Camp, an intimate lodge situated amongst Africa's huge Quinine trees and home to a variety of bird and animal species. Forest Camp and the world-renowned MOHOLOHOLO WILDLIFE REHABILITATION CENTRE is set on the same property of roughly 420 hectares and an all-inclusive visit to the Centre is "an experience of a lifetime". Forest Camp focuses on personal attention and flexibility, and provides a unique opportunity to experience both forest and savannah wildlife and is also a bird lovers paradise. The peace and tranquillity of the lodge will appeal to those who wish to escape the city noise and soak up the true African bush. The regular visits from Vervet monkeys, baboons and the rare Samango monkey will keep the whole family entertained, and nightly visits from our Bush pig family, Bush Baby's and Owls will give you a true taste of our nightlife.
Forest Camp offers guests an intimate bush experience and our lodge consists of ten luxury chalets overlooking the Quinine forest, all with en suite bath and shower facilities as well as lovely family accommodation. Your stay will include: three delicious and hearty meals, a game drive on the reserve, a beautiful morning bush walk where our experienced guide will introduce you to a wonderful world consisting of wild animals, birds and the signs, tracks and smells of the African bush and to top it all, a visit to our world-renowned WILDLIFE REHABILITATION CENTRE. The two-hour tour at the Centre will not only leave you with a better understanding of the conservation issues facing South Africa but also with lasting memories of all the resident creatures.
Situated on banks of the Blyde River and hidden under lush Jakkalsbessie trees and surrounded by beautifully kept lawns, Ya Mati is the ideal venue for that very special wedding, function or family breakaway.
It has a unique stone and thatch chapel, spacious riverside function facilities, five luxury chalets and 11 uniquely situated campsites with water and electricity points and built-in braai.
Ya Mati consists of five luxurious self or fully catered family chalets and a tea garden with kiddies play area, all set on the banks of the Blyde River and the Drakensberg Mountains in the back-drop. With the world-renowned Moholoholo Wildlife Rehabilitation nearby and The Kruger National Park's Orpen Gate a mere 70km away, Ya Mati is the perfect setting to explore the beautiful lowveld region of South Africa. Limited cell phone reception, free Wifi at the Restaurant area, no Wifi at chalets.
HOW IT ALL BEGAN
The Moholoholo Wildlife Rehabilitation Centre was established in 1991. A businessman from Pretoria in South Africa, Mr Strijdom, owns the farm on which the Centre is situated, and he in turn asked Brian Jones to establish and run the rehabilitation centre for him. Brian already had a Crowned Eagle in his possession and his reputation for the work he did with wild animals had spread rapidly. Brian Jones has been helping and caring for injured and orphaned animals from the age of four and thus he brought a great deal of knowledge and experience to the establishment of this rehabilitation centre
Very soon a variety of animals were being brought to him that were either orphaned, injured or poisoned and in need of help. The plight of Africa's animals and our natural system has always been the main concern at Moholoholo and the philosophy is that awareness must be spread if we are to save our wildlife.
With Mr Strijdom's dedicated support the Centre has expanded tremendously over the years and as a result, Brian has, on numerous occasions, been invited to give talks all over the country and in various states in the USA to spread the message and inform people of the predicament our wildlife faces today.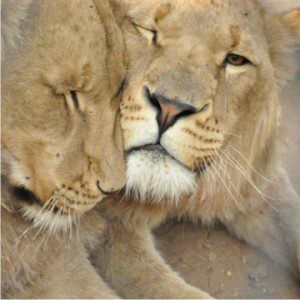 At Moholoholo we are often faced with the difficult decision of what to do with an injured or poisoned animal which will not be able to be released back into the wild. As a result, we have a number of 'permanent residents' that reside at the centre at our own cost and are used as 'ambassadors' for their species. Members of the public are therefore able to get an 'up close and personal' experience of these incredible creatures, while we have the ability to practically demonstrate to the public the problems that wildlife is facing as well as being able to share information about each animal here at the Centre. Moholoholo receives 1 000 school children and adults on average per month. They visit the Rehabilitation Centre where they attend a guided tour during which they hear about these problems and the challenges associated with conservation and habitat protection.
We often receive calls which require Brian to go out and rescue animals such as baby rhinos that have been abandoned by their mothers, or leopards, cheetah and hyena that have been hit by cars, caught in snares or poisoned. The costs involved in caring for these animals are absorbed by Moholoholo in an attempt to convey the message that it is not necessary to shoot such animals, but that they can, in fact, recover after treatment and be relocated at no inconvenience to the inhabitants of the area.
Moholoholo is also actively involved in 'problem animal' control on farms and in tribal areas. The animals are removed from the area where they are unwanted and relocated to an area where they are welcome. This too is done at Moholoholo's expense and is primarily done to save them from an often painful and gruesome demise.
We are involved in a research forum which investigates the movement of leopards. To date, we have captured and collared a number of leopards for this research and the results have been astounding. We are often called to remove a 'problem leopard' and we use such opportunities to gain more information on the species. Where funds allow this, we can release them fitted with GPS collars.
Our research also extends to a number of vulture species. We have tagged and released hundreds of vultures whose movements are subsequently monitored. Many vultures are brought to us due to poisoning and we have been able to fit tracking harnesses to a few before releasing them – we have been astounded by the range of some of their movements.
Here at Moholoholo, we run a successful Serval breeding programme. In the Eastern Cape, Nature Conservation officials claimed Servals had become extinct in the area about 80 years ago and were beyond redemption. However, we have released 69 Servals there over the past eight years – 19 in the Shamwari Nature Reserve alone.
The main aim of our efforts is to raise awareness regarding our dying environment, not only in our own country but worldwide. Hopefully, when the world sees the Rehabilitation Centre on their TV screens, or when they visit our venues, they too might recognise that they have a problem in their own countries and that the wildlife of this world depends on humans to speak out on their behalf.